Disclosure: We may receive a small commission when you shop by clicking on the links on our site. This is at absolutely no added cost to you. Learn more.
The Bounty Hunter Quick Silver and Tracker IV models are both great entry-level metal detectors. If you are planning to begin your metal detecting adventures or are looking for some amazing options for your kids, these are great. Since you are here, you must be trying to decide which of these models will best suit your needs. You have come to the right place!
We have a detailed comparison of all the specifications for the TK4 and Quick Silver models below. This in-depth analysis will definitely help you pull the trigger on your first metal detector!
Both these metal detectors have interchangeable 8" search coils are suitable for medium-to-deep treasure hunting. The VLF single frequencies are almost identical, both ideal for larger targets, while the adjustable discrimination allows users to find their preferred settings. The adjustable shafts are excellent for younger users who may need the detector to grow with them as they become older.
Quick Silver is one of the cheapest yet works great as it can detect coins easily at 6 inches below the ground and possibly lower than that. Some users are having problems with reading, just make sure you put the batteries in the correct way so you will have good reading with your MD.
On the other hand, Tracker IV is great for beginners, according metal detecting experts. You can find everything from silver coins to gold rings. Its a pretty decent machine with great quality.
Best Overall
Quick Silver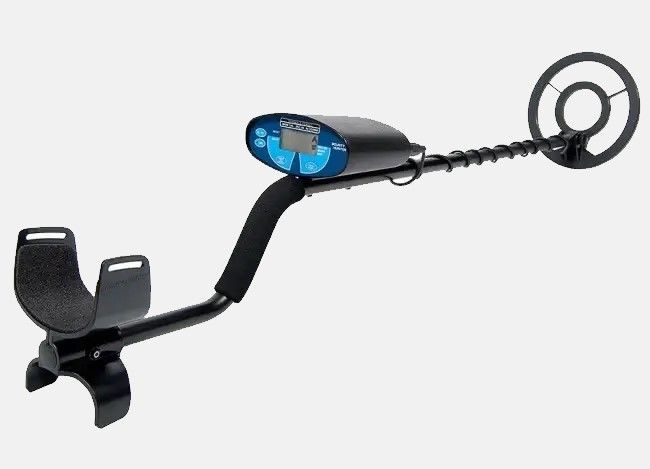 Runner-Up
Tracker IV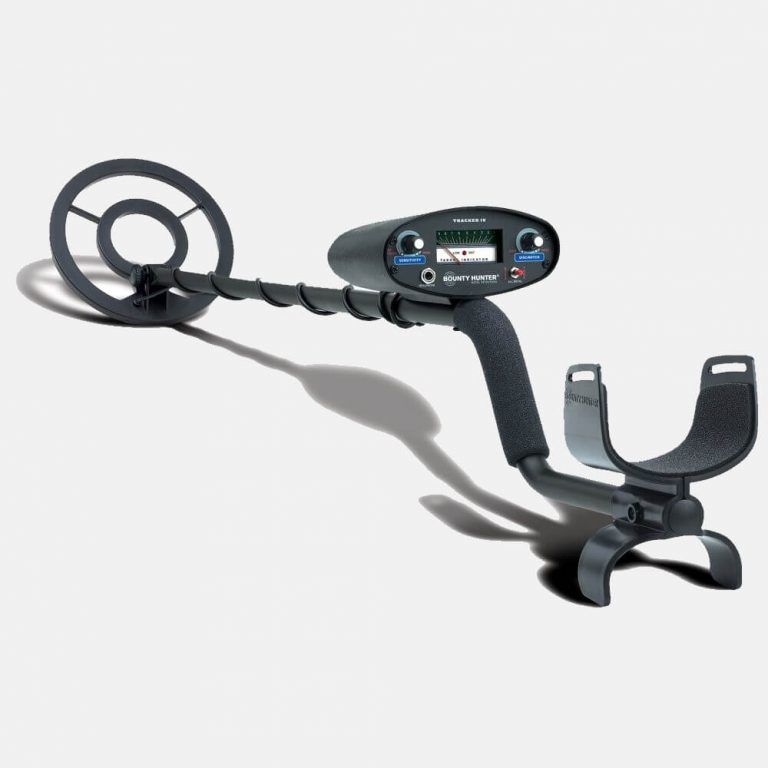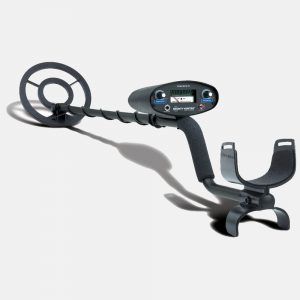 Comparison Table
| | Bounty Hunter Quick Silver | Bounty Hunter Tracker 4 |
| --- | --- | --- |
| Why Consider? | This is the perfect starter metal detector for adults or children. Although it lacks more advanced features, the Quick Silver detects with 4 target segments and an easy-to-use interface. | This entry-level detector is an excellent value for the price. It picks up most objects, even small ones, despite its relatively low operating frequency of 6.7 kHz. |
| Ideal for: | Beginners, basics, coins, gold, jewelry, relics. | Perfect for beginners, intermediates on a budget, coins, relics, jewelry. |
| Iron Discrimination Segments | 4 | 4 |
| Notch Discrimination | Yes | Yes |
| Is the Volume Adjustable? | No | No |
| Tone Levels | 3 | 2 |
| Search Modes | 1 mode: Discrimination | 2 modes: All-metal, discrimination |
| Sensitivity Depth Adjustment | Yes | Yes |
| Threshold Adjustment? | Fixed | Fixed |
| PinPoint | Not built-in | Not built-in |
| Waterproof | Waterproof coil | Waterproof coil |
| Battery Condition Indicator | Yes | Yes |
| Depth Indicator | No | No |
| Search Coil | Bounty D-Tech 8" Searchcoil | 8" Interchangeable Coil |
| Total Weight | 4 lbs. | 4.2 lbs. |
| Headphones Included? | Yes | Yes |
| Operating Frequency | 6.6 kHz | 6.7 kHz |
| Digital Target ID | Yes | No |
| Length | 44-51.5" | 45-53" |
Conclusion
Both the Bounty Hunter Quicksilver and the Bounty Hunter Tracker IV are great introductory detectors with reasonable price tags. Coming in at a slightly lower price, the Tracker IV doesn't have as many features as the Quicksilver and a detectorist may outgrow it easily.
Our Top Choice
Quick Silver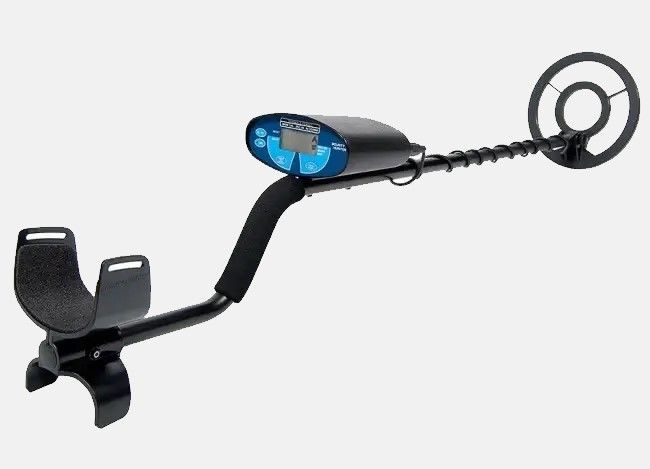 The Quicksilver is our top choice because it has 4 target segments that are easy to understand with the simple user-interface.
To check out other metal detector models we have compared, head over to our detailed guide. You will also be able to learn about other fun facts about metal detecting there and find out what people around the world are uncovering with their detectors. After extensive research on numerous detectors on the market, we have compiled a list of best metal detector models on the market for all kinds of uses and experience levels which you should definitely checkout.