Disclosure: We may receive a small commission when you shop by clicking on the links on our site. This is at absolutely no added cost to you. Learn more.
Both waterproof at 6 ft., each model has a lost alarm mode, just in case you drop it on land or in water. When locating a find, they provide audio and vibrating alerts, and the fast retune feature on each device eliminates unnecessary environmental distractions. Lightweight and corrosion-resistant, they are excellent when operating in the field.
Fisher F Pulse is long lasting with 2 AA batteries. This device is powerful with robust body and feels good on your hands.
Based on our research, the Garrett AT Pro is widely recognized as the best pinpointer you can get.
Best Overall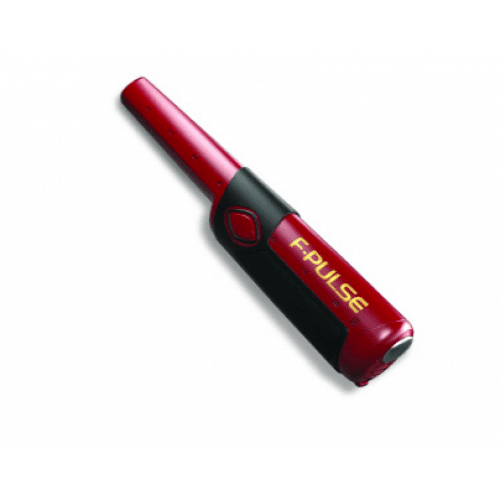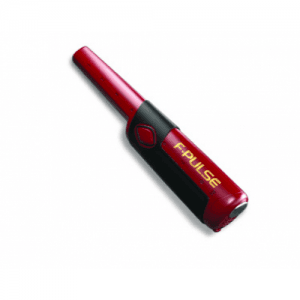 Runner-Up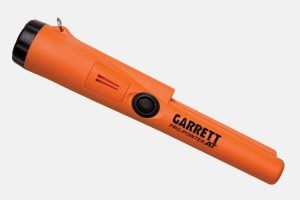 | | Fisher F Pulse Pinpointer | Garrett Pro Pinpointer |
| --- | --- | --- |
| Why Consider? | When you need to target your find exactly, so you know where to dig, this device makes it simple. With a one-button operation and excellent accuracy, this pinpointer can set you in the right direction. | This pinpointer makes sure you never leave a stone unturned with exceptional accuracy. It is housed in bright orange so you can't misplace it. You can also use it to find studs in walls. |
| Ideal for: | Beginner, intermediate, expert, jewelry, coin, relic, gold. | Beginner, intermediate, expert, jewelry, coin, relic, gold. |
| Iron Discrimination Segments | No | No |
| Notch Discrimination | No | No |
| Is the Volume Adjustable? | No | No |
| Tone Levels | Audio and vibrate | Audio and vibrate |
| Search Modes | 1: All-metal | 1: All-metal |
| Sensitivity Depth Adjustment | Yes | Yes |
| Threshold Adjustment? | No | No |
| PinPoint | Yes | Yes |
| Waterproof | Fully submersible up to 6 ft. | Fully submersible up to 10 ft. |
| Battery Condition Indicator | No | No |
| Depth Indicator | No | No |
| Search Coil | N/A | N/A |
| Total Weight | Less than 1 lb | 6.5 oz. |
| Headphones Included? | No | No |
| Operating Frequency | 16 different frequency settings | 11.5 kHz |
| Digital Target ID | No | No |
| Length | 10" | 9" |
Conclusion
Both Garrett Pro and the Fisher F-Pulse get the job done; they both easily and accurately pinpoint your find so that it is easy to unearth it.
However, the Fisher F-Pulse is our favorite since it has a slight edge on the Garrett Pro due to the auto shut-off function and lost-alarm feature. The F-Pulse is also housed in bright orange casing to remain highly visible.
Our Overall Pick
Fisher F Pulse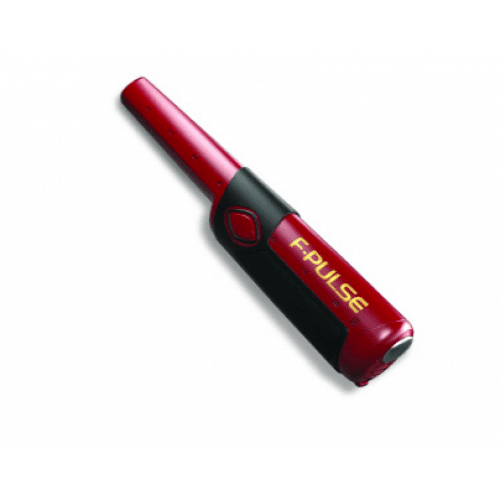 We have compared some of the other popular brands in articles listed in our guide. We have also reviewed our favorite models on the market that are best for metal detecting.