5 Best White's Metal Detectors: Spectra V3i, MX Sport, MXT All Pro, GoldMaster 24K & MX7
Disclosure: We may receive a small commission when you shop by clicking on the links on our site. This is at absolutely no added cost to you. Learn more.
For nearly 70 years, White's has been making world-leading metal detectors out of Sweet Home, Oregon.
White's prides itself on creating products that are durable and effective and accessible to anyone with any experience level, from beginner to the elite professional. White's has always been ahead of the curve when it comes to detector design, combining the latest ground balance and discrimination technology with ergonomic, adjustable frames and bodies.
When you purchase a White's metal detector, quality is guaranteed. Each device is USA-made, lovingly hand-built at the company's headquarters in Oregon. The company's guiding mission statement is to provide their clients with the best detectors available.
Garrett Metal Detectors annouced the acquistion on White's Detectors late last year. Due to this, White's products will be discontinued. Please head over to our Garrett Metal Detectors Reviews page to check out a list of the best the company has to offer.

White's Metal Detectors Summar

Image

Product

Purchase

White's Spectra V3i

Zoom function on-screen display
Fully submersible search coil
Comes with a 2-year warranty

White's MX Sport

Has 6 hunting programs for finding different metals
Well-built exterior is durable and scratch-proof
Lightweight design makes it easy to hold
Includes Variable Self Adjusting Threshold which autotunes detector
Adjustable discrimination range
Contains Salt Track feature for alkali-heavy environments

White's MXT All Pro

Accurate and effective preset ground balance
Long-lasting battery life
3 search modes included
Reliable performance in mineralized environments
Adjustable discrimination function
Pinpoint mode included
White's provides a large selection of metal detectors for all enthusiasts, including lower frequency devices [1], beginner models, and specialist gold detectors. If you're looking for a high-quality metal detector to get started or improve your treasure hunts, White's devices are the best available on the market.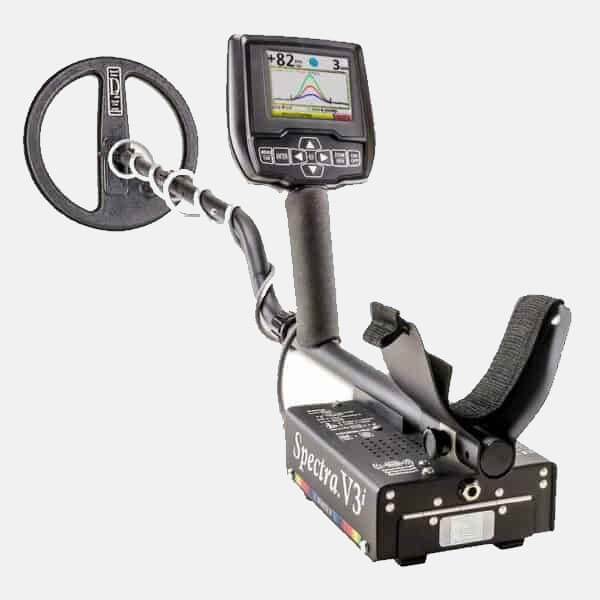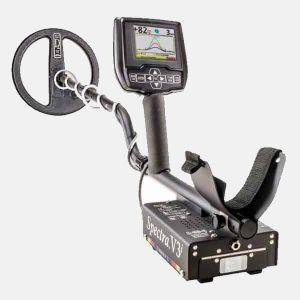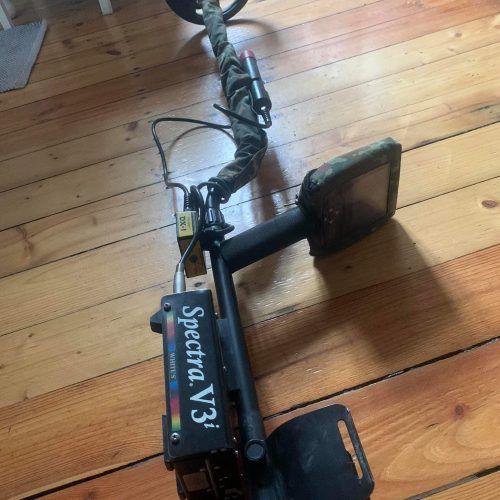 When it comes to the metal detector with the highest possible quality, it's hard to look much further than the Spectra V3i.
This detector has 3 different frequency ranges. The 2.5 kHz frequency is perfect for deeper and more conductive finds, while the 7.5 kHz range suits all sizes of finds. The 22.5 kHz amps up the machine's sensitivity for shallow soils and smaller valuables.
With 10 preset hunting programs, the Spectra V3i can help you find almost any metal or material you want. The wireless headphones use the patented Spectra Sound technology to tune out distractions and rapidly sync with your detector to make your search even more focused.
The screen display is modern and simple to use. All the target information is easy to read, with bold colors and text.
The search coil is adjustable and fully waterproof. As you sweep, you can adjust the machine's filtering intensity from between 5 Hz to 12.5 Hz, depending on the surrounding mineralization levels.
Pros
Automatic ground balance technology
Pinpoint mode

for deeper targets

Batteries are easy to find and change.
Cons
You can't adjust ground balance manually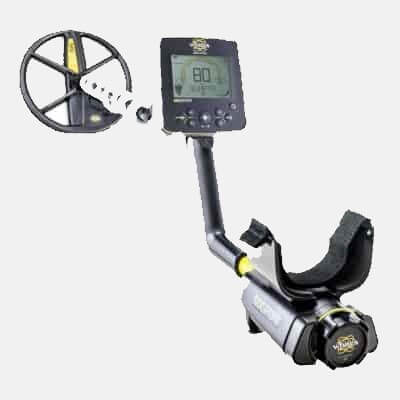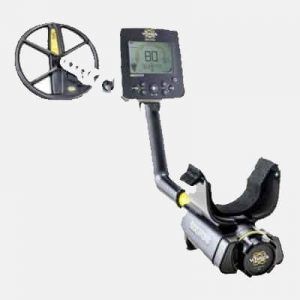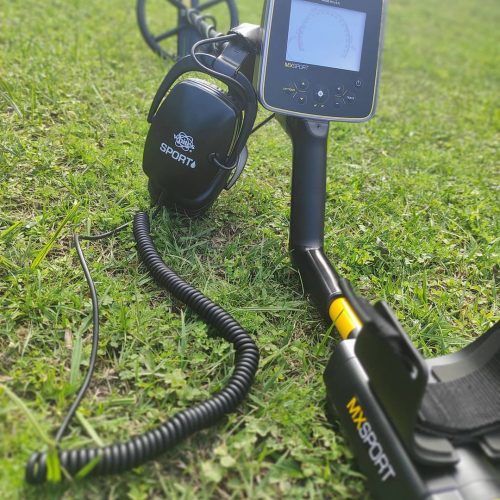 The MX Sport metal detector is a lightweight, durable tool, perfect for efficient searches in more extreme environments and weather conditions.
This detector's target identification technology is unrivaled. You can program in up to 20 different discrimination tones to help you zone in on the most valuable find possible. The rugged housing exterior of the MX Sport makes it scratch- and mark-resistant, while it's lightweight and fast recovery speed means it is ideal for quick, lucrative detecting sessions.
This detector's Salt Track feature is also useful, improving the machine's overall efficacy in salt water and mineralized environments.
The MX Sport is probably best for beginner detectorists. Its wide, colorful display, single frequency operating range, and preset ground balance technology make it accessible to those just starting out.
If you are new to detecting, try experimenting with the 7 different search modes. The All-Metal function allows you to pick up signals from all nearby alloys, while the Pinpoint mode can help you focus on deeper targets.
Pros
Backlit display

on screen

Adjustable target identification function

Adjustable armrest and length
Cons
Not compatible with Bluetooth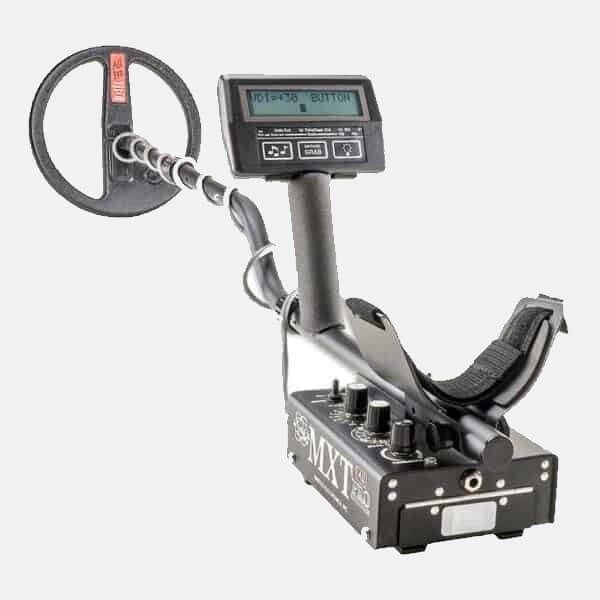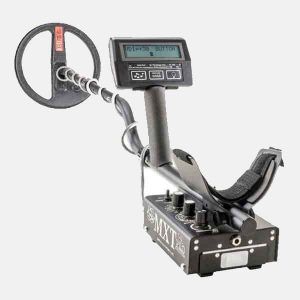 The MXT All Pro has always been popular among detectorists, and rightly so. Its automatic ground balance function works in all environments, while its control box display is a dream to use.
Depending on what you're looking for, switch between the prospecting, relic, and jewelry search modes. Each LCD contains an adjustable discrimination function to help you find your target.
The MXT All Pro has an adjustable length and comes with a 2-year warranty, although with the device's durable build, it's unlikely you'll need to use that. The battery can last for up to 40 hours, making this the perfect model to purchase if you're a detectorist who likes to go on thorough, day-long searches. It's also ideal for weekend trips.
The extra Pinpoint mode is also useful. You simply flick the switch just under the screen display to help more precisely identify the location of deeper, more valuable metals.
This detector might not suit beginners. Manually adjusting its discrimination can be a bit too involved for some.
Pros
Includes interchangeable 10" search coil

Has audio tones

Includes depth indicator and pinpoint capability
Cons
Only operates on a single frequency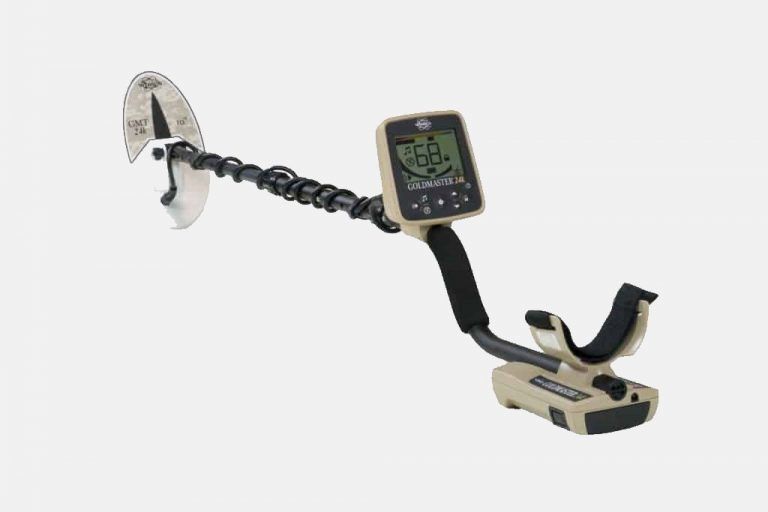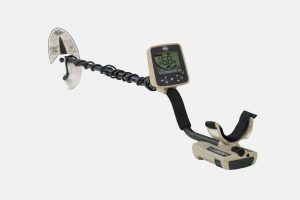 Unsurprisingly, the Gold Master 24K is the ideal device for people looking to find lucrative golden nuggets in streams and mineralized environments.
The coil voltage racing through this device is particularly high to identify those valuable targets closer to the surface. Unlike the other White models, the Goldmaster 24K includes innovative Ground Scan technology to help you identify any sub-gram nuggets resting right on the stream's rocks.
This detector's preset ground balance and autotune (VSAT) [2] functions make it a breeze to use, while the specialist XGB ground balance technology ensures a continuously high performance across multiple types of environments.
Another unique feature is the Target Graph on the LCD screen. This is there to remind you of the different Target ID number ranges for the different metals. This screen's set-up reflects how user-friendly the Goldmaster is. It's the perfect detector for beginners and seasoned detectorists.
Pros
Stylish and easy-to-use LCD

Adjustable length

and armrest support

Great for beginners
Cons
Not as effective at searching for other metals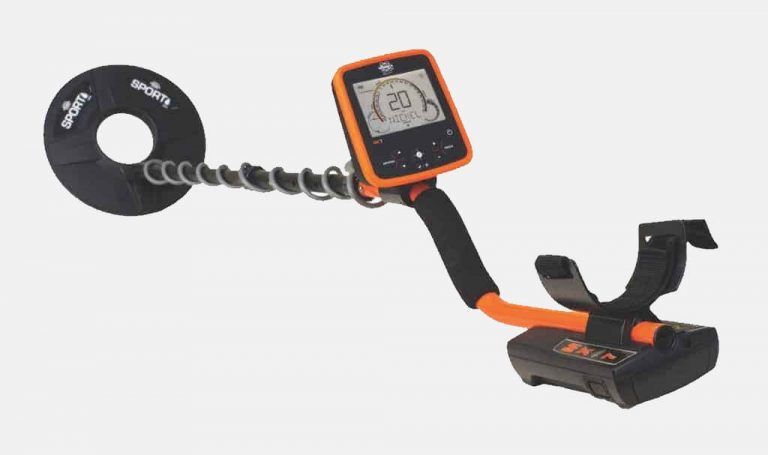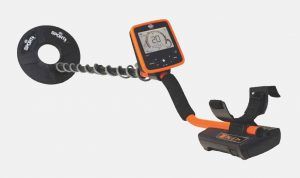 The MX7 has been designed to help enthusiastic beginners and seasoned veterans find small, lucrative targets in any environment. It's more affordable than other White models, but retains the same high standard of design. This detector is durable, its coil fully submersible, and its recovery speed exceptional.
It has 6 built-in hunting programs for whichever material you're after, and its relatively small operating frequency means that you'll have no trouble finding smaller, valuable targets. The detector itself doesn't have a preset Pinpoint mode, but the summer bundle package comes with a Bullseye II Pinpointer to help you zoom in on a precise location for deeper targets.
The MX7 is relatively lightweight, making it easy to carry around and hold for long hunting periods. It has an adjustable armrest for extra comfort, and its LCD screen is backlit and easy on the eye.
Its depth range is much greater than many similar models, while the built-in Reject Volume function warns of iron, so you don't waste your time.
Pros
Comes with a

Bullseye II pinpointer

for finding deeper targets

Has six individual programs for finding different materials

Relatively lightweight and easy to carry
Cons
Doesn't work as well with bigger targets
Conclusion
If you want a professional-standard product with peerless target identification capabilities and a durable, ergonomic design, get a White's metal detector.
You can trust White's because it is the market leader who creates adaptable, precise, and reliable detectors that last a lifetime. Whether you're a beginner or a veteran interested in small or large targets, saltwater, or dusty environments, you'll be able to find a top-quality White's metal detector that perfectly fits the bill.
If you are interested in finding out about other reviews, we have curated a list of our top favorites that you should definitely check out. For other articles explaining the workings of metal detectors, comparing top models and more reviews of other brands, take a look at our guide.