Disclosure: We may receive a small commission when you shop by clicking on the links on our site. This is at absolutely no added cost to you. Learn more.
The Minelab CTX 3030 and XP Deus RC WS5 metal detectors are some of the best on the market. So you can be rest assured that whichever one you pick, will serve you very well. Now having said that, although these detectors have a lot in common, they are also distinct in many ways, which should make picking the one for your specific needs easier.
These wireless metal detectors both use advanced audio technology, so there is virtually no lag time in signal transmission. While the XP Deus has an impressive 35 frequencies, the CTX 3030 is close behind with 28 settings. The multiple search modes are ideal for various types of treasure, and the built-in armrests reduce forearm straining.
Based on our research, CTX 3030 has great stability, depth, discriminations, target identification and even proofing from the element. A versatile machine for urban areas and the top of the game detector in hunting coins because of its coil options that work well for different terrain. Down side to the CTX is that it's not meant for gold hunting as it is for relic and jewelry recovery. But if the gold nugget is big enough it will pick it up.
XP Deus on the other hand is lighter and more adjustable in terms of settings and great for anything you want to go for.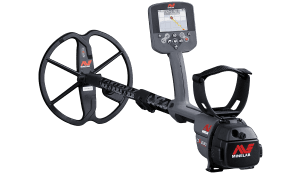 Best for Beginners
XP Deus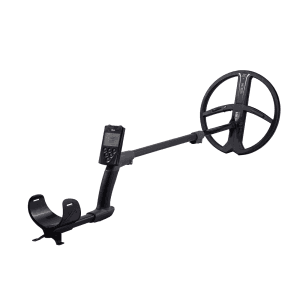 Things To Look For While Trying To Pick The Best One
| | XP Deus | Minelab CTX 3030 |
| --- | --- | --- |
| Why Consider? | This machine is an ideal choice for anyone interested in metal detecting as a hobby. The features serve beginners through experts, and the XP Deus has the most user-friendly interface on the market. | This metal detector is an excellent choice for intermediate through expert detectorists that often search rough terrain. Multiple frequencies allow you to search deeper and more accurately than ever before. |
| Ideal for: | Beginner to expert, all locales, jewelry, coin, relic, gold. | Intermediate to expert, rugged terrain, coin, jewelry, relic, gold. |
| Iron Discrimination Segments | 82 | 20 patterns |
| Notch Discrimination | Adjustable | Adjustable |
| Is the Volume Adjustable? | Yes | Yes |
| Tone Levels | 5 tones | 1-50 |
| Search Modes | 10 preset modes with 8 slots for customizable programs | 10 modes with 5 preset: high trash, coin, beach, relic, jewelry |
| Sensitivity Depth Adjustment | Yes | Yes |
| Threshold Adjustment? | Yes | Yes |
| PinPoint | Yes | Yes |
| Waterproof | Yes, search coil is waterproof | Waterproof up to 10 ft. |
| Battery Condition Indicator | Yes | Yes |
| Depth Indicator | Yes | Yes |
| Search Coil | 9" DD Searchcoil | 11" DD Searchcoil |
| Total Weight | 5.35 lbs. | 5.2 lbs. |
| Headphones Included? | Yes | Yes |
| Operating Frequency | 4-80 kHz | 1.5-100 khz |
| Digital Target ID | Yes | Yes |
| Length | 31-51" | 37-55.3" |
Conclusion
The XP Deus is fantastic to start your metal detecting journey with because it has a user-friendly interface and features that can grow with your skill.
If you're looking for a professional quality detector that can do it all, the Minelab CTX 3030 is the top choice and has the price tag to match it. With a larger search coil, multiple frequencies, and the ability to operate well in rough terrain, the CTX 3030 makes top marks.
Our Overall Pick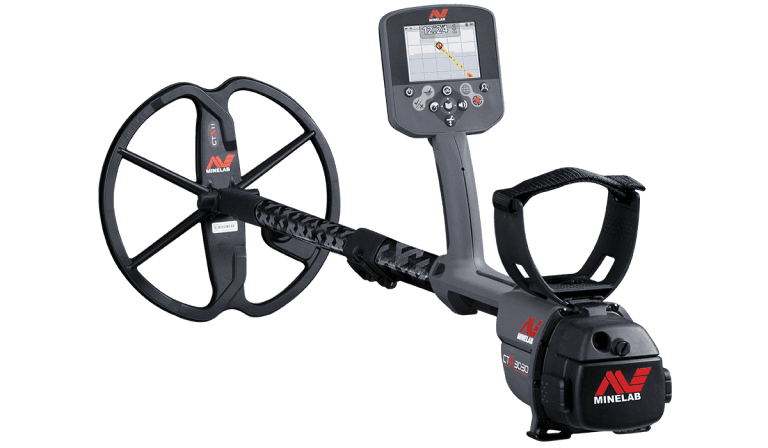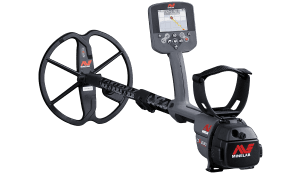 We really hope that this comprehensive article has helped you pick your next metal detector. In case you are still curious about other comparisons, check out our detailed guide. Also, if you are interested, we have curated a list of in-depth reviews that you should definitely check out.